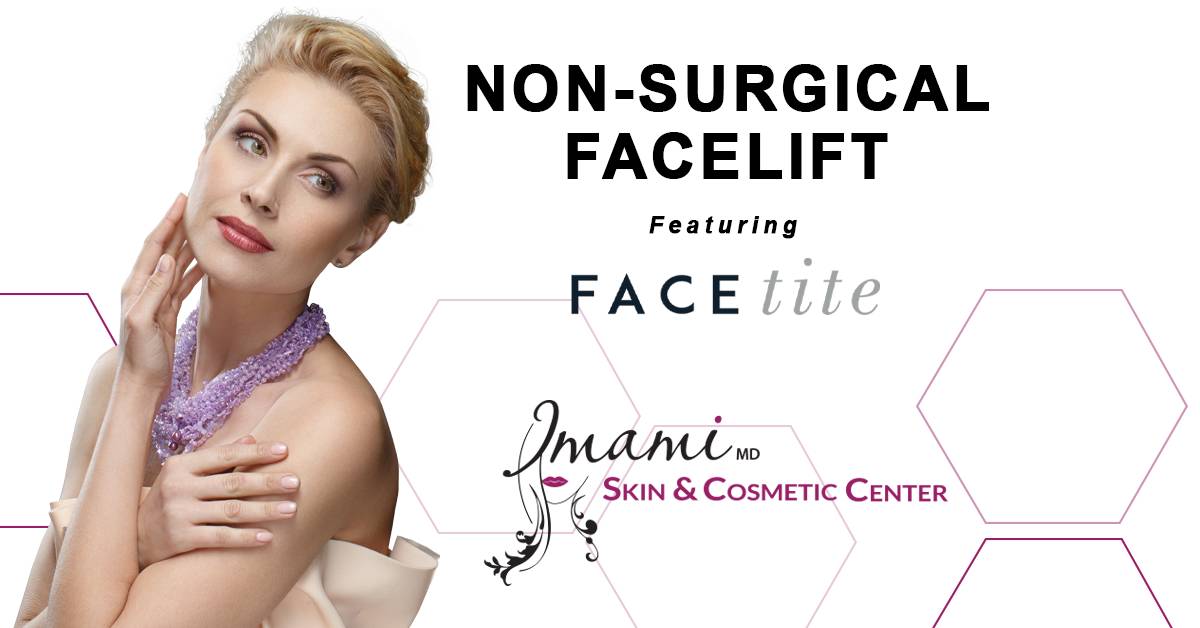 Surgical Results Without Surgery
Our Signature Non-Surgical Face Lift featuring FaceTite is your answer to the traditional surgical face lift, without the anesthesia, scarring, or downtime associated with surgery.
One of our courteous representatives will call the number provided to schedule your appointment. By submitting this form you agree to receive emails from us.
Our Signature Non-Surgical Face Lift
The Signature Non-Surgical Face Lift is a procedure which features FaceTite includes a Morpheus8 mircroneedling treatment, MyEllevate Threads and liposuction. Additionally, the procedure is customized to your individual needs and may include dermal fillers and injectables to achieve the best results equal to a traditional surgical facelift.
FaceTite is a facial rejuvenation procedure that delivers Radio Frequency energy, stimulating collagen production, contouring, tightening, and firming skin on the face and neck, including mouth and jaw line.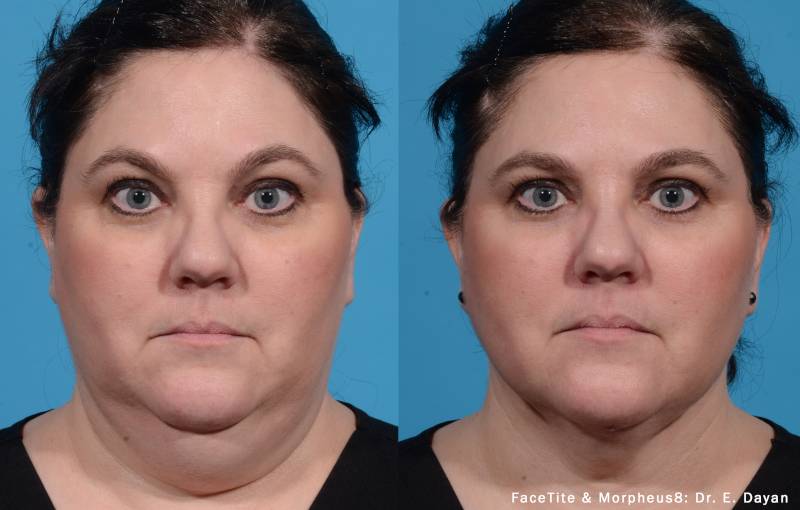 Non-Surgical Face Lift Benefits
Improves skin laxity on the face and neck
Melts fat
Contours skin
Reduces double chin
Frequently Asked Questions
Am I a good candidate for Non Surgical Face Lift ?
This treatment is perfect for someone who wants a little bit of lifting and tightening in their face, but is either not a good candidate for a facelift, or does not want to undergo an extensive surgery and associated downtime.
What is FaceTite?
FaceTite is a minimally invasive treatment designed to tighten and contour the face. It is the next best alternative to a facelift without the invasive surgery.
We simply numb the patient on the treated area, make a small incision and use the handpiece to apply Radio-frequency heat safely and effectively to contour fat and tighten excess skin.
What is Morpheus8?
Morpheus8 is a non-surgical face and neck treatment that combines radiofrequency (RF) energy with microneedling to penetrate deep skin layers for increased collagen and elastin production. The device reaches 4mm into the skin to trigger your body's natural healing response for skin remodeling to improve loose, wrinkled skin on the face and neck.
What is MyEllevate?
MyEllevate is a light guided suture system that refines, restores and smooths contours while supporting underlying muscles.
When will I see results?
Results can be seen after a few days, with best results noticeable after 6 weeks and continuing up to 6 months.
What is the downtime?
Downtime is usually 2 days but could be up to 10 days. We ask that our patients wear a compression garment for 2-3 weeks to achieve the best outcome.
What does it feel like?
We'll apply local anesthetic or if it's a part of a larger treatment, full anesthesia, so you shouldn't feel any discomfort while the treatment is being performed.