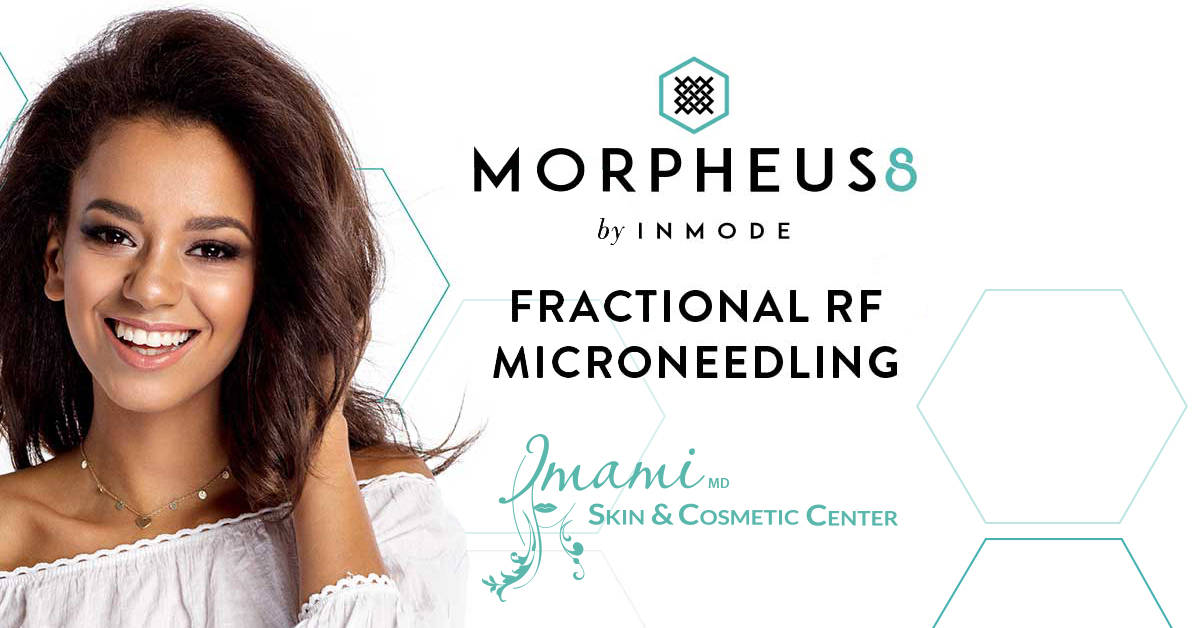 Experience a Firmer, More Youthful Face and Neck
Morpheus8 is a breakthrough treatment that pairs microneedling with radiofrequency energy to improve the appearance of loose, wrinkled skin on the face and neck.
One of our courteous representatives will call the number provided to schedule your appointment. By submitting this form you agree to receive emails from us.
How Does Microneedling Work?
Microneedling is the practice of using a needle-tipped device to create tiny punctures in the skin. The body responds by producing more collagen to repair these wounds. As a result, the skin gradually starts to look firmer, smoother and plumper in the weeks following treatment.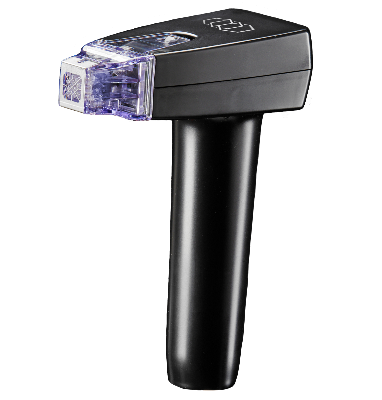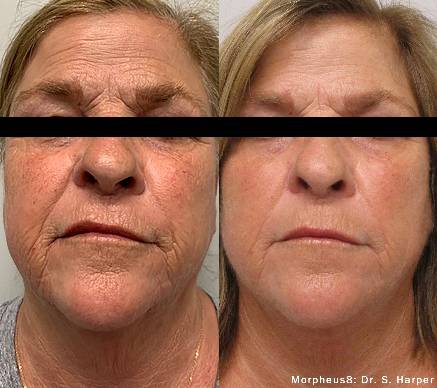 Morpheus8 Microneedling Benefits
Fine wrinkles or lines on the lower face and neck
Mild sagging of the facial skin
Mild jowls
Uneven skin texture or scarring
Acne scars 
Frequently Asked Questions
What is Morpheus8?
Morpheus8 is a non-surgical face and neck treatment that combines radiofrequency (RF) energy with microneedling to penetrate deep skin layers for increased collagen and elastin production. These two proteins are responsible for that youthful glow of soft, smooth, taut skin. The device reaches 4mm into the skin to trigger your body's natural healing response for skin remodeling to improve loose, wrinkled skin on the face and neck. Morpheus8 is an effective option for people with mild "jowling" and sagging skin in the lower face and neck, fine lines and wrinkles, scarring or uneven skin texture. 
What Areas Can be Treated with Morpheus8?
Morpheus8 is used for the lower face and neck to reduce acne scarring, wrinkles, loose skin and other cosmetic concerns. However, the minimally invasive treatment may benefit other areas such as the décolletage and breasts to decrease "crepey" skin, stretch marks, surgical scars and other types of skin damage. The radiofrequency microneedling technology can also treat a double chin, under-eye bags, large pores and smoker's lines.
How Many Treatment Sessions Do I Need with Morpheus8?
Imami Skin & Cosmetic Center recommends at least three treatments spaced six to eight weeks apart to achieve the best results. You may see results after the first session with more visible improvements when the treatment series is finished. We may recommend maintenance treatments or additional sessions to reach your desired results.
What Are the Benefits of Morpheus8?
Morpheus8 technology is a safe and effective non-surgical way to tighten skin and reduce skin concerns with wrinkles, scarring, sun damage and more. This treatment builds upon microneedling results by adding radiofrequency energy. The RF energy is emitted from the end of the surgical pins used to create micro-traumas during microneedling treatments, offering double the benefits for optimal skin rejuvenation and tightening.
What is the Recovery like After Morpheus8?
You will need to avoid direct sunlight and tanning for some time after Morpheus8. You can apply makeup after two to three days and use sunscreen every day to protect your skin and preserve your results. You may experience some swelling, redness or bruising for up to five days, and you will receive instructions for caring for the treated area. Some patients resume working the next day or schedule their treatment on a Friday afternoon, so the swelling and redness have mostly subsided when they return to work on Monday.
When Will I See Results from Morpheus8?
Your results will depend on the reason for your treatment. You may have some noticeable improvement in your skin texture and skin tightening after the first session, but your body needs time to produce more collagen and elastin for lasting results. Your face and neck will continue to improve over the subsequent two treatments and several months afterward.
Does it Hurt?
Some patients do experience minor discomfort. We alleviate this with topical numbing before the procedure. During the treatment if you need additional relief we offer nitrous oxide (laughing gas).
The Microneedling treatment that I had done at the Imami Skin and Cosmetic Center gave me really great results. It helped my acne scars and plumped up my skin. All of my friends comment on how much nicer my skin looks. The whole staff is very nice and helpful, I will definitely be a return client. Wouldn't go anywhere else. Highly recommend!