Pamper and Restore Your Skin
Imami Skin & Cosmetic Center offers a wide variety of facials for all sorts of benefits. They can make your skin look younger, healthier, and more vibrant.
Our facials can help with purifying, tightening, hydrating, improving redness, reducing sun damage, and restoring youthful plumpness and elasticity.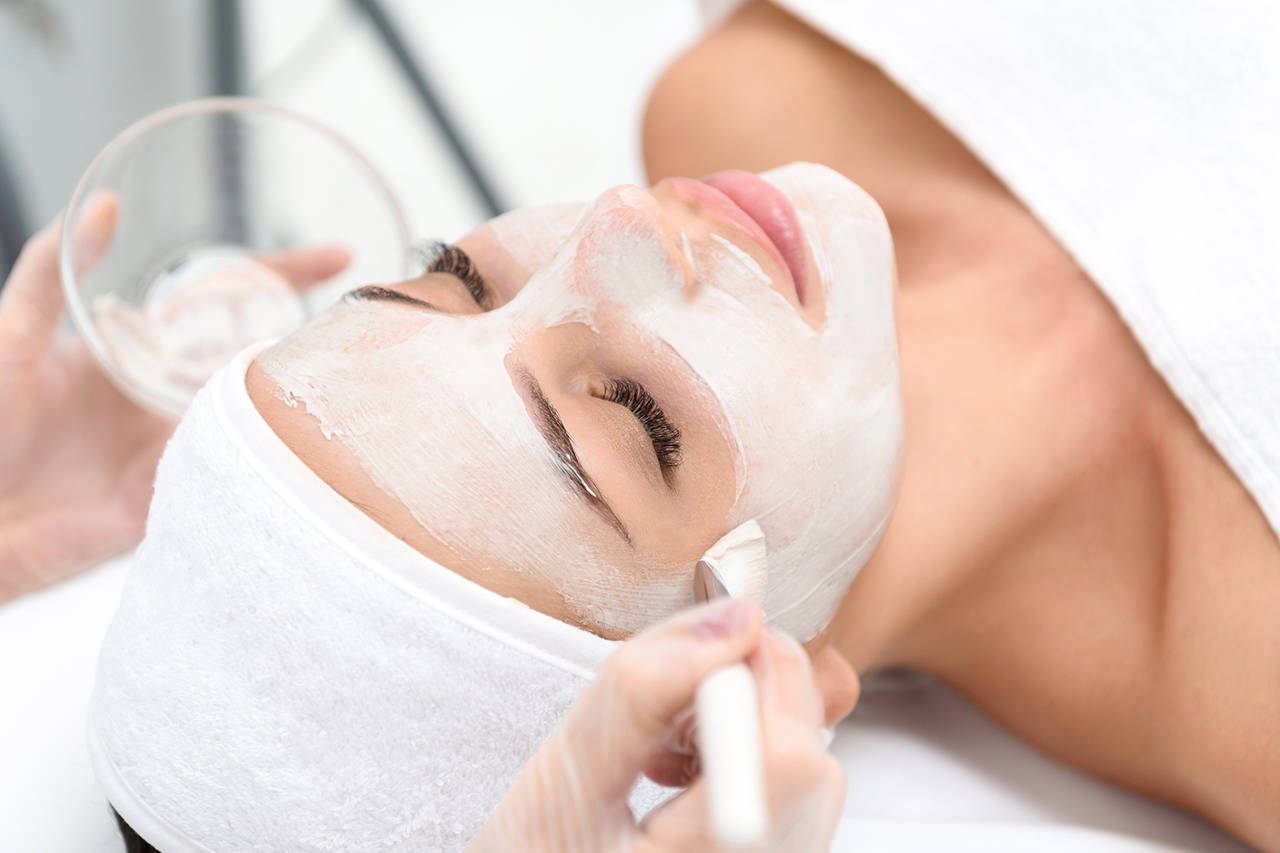 Experience a More Youthful You
Ageless Anti-Aging Facial
Resurface and rejuvenate dull, tired skin with this exfoliating, anti-aging facial. A powerful blend of Alpha-Hydroxy Acids work to reveal a radiant texture, while Hyaluronic Acid plumps and fills to reduce fine lines and wrinkles. (Ideal for skin with rough texture, fine lines/wrinkles, large pores, scarring, adult hormonal breakouts, thick skin; not for sensitive skin or pregnant clients)
Vital C Hydrating Facial
A unique, clinical blend of Vitamin C soothes and restores by improving redness, sensitivity and inflammation, and dehydration. Skin will feel calmed, refreshed, and revitalized. (For dry, sensitive, or Rosacea-prone skin; great for smokers, beach-goers, tennis/golf players, etc.)
Ormedic Anti-Oxidant Facial
This refreshing, organic facial infuse the skin with essential anti-oxidants, nourishing botanicals, and anti-aging peptides.These properties will clarify detoxify, and balance oveworked skin, leaving it with a healthy glow. (For teen skin, men, unbalanced, overworked, beach-goers, frequent travelers, etc.).
Clear Cell Purifying Facial
Active acids and anti-microbial polypeptides smooth and polish breakout-prone skin. Lilac and honey stem cells constrict oil glands to reduce shine and minimize pores, while spearmint and Vitamin B6 purify and calm irritation. (acne, oily, breakout prone skin, men, skin with clogged pores; not for pregnant clients)
The MAX Ultimate Lifting Facial
Revitalize and lift sagging skin to restore youthful plumpness and elasticity. Firming peptides build collagen and relax wrinkle contraction, while plant-derived stem cells speed up cell turnover for a smooth, tightened complexion. (hydrates, plumps, and firms – good for thin, aging, flaccid/saggy skin, sensitive aging skin, mature skin, dehydrated skin)
Iluma Lightening Facial
Uses Vectorize Technology to deliver lightening stem cells, peptides, and botanicals to the active layers of the skin. Provides clinical level lightening and brightening for all types of pigmentation, skin discoloration, and uneven skin tone. Treats UV damage, inflammatory pigment, and hormonal pigment. (sun damage, age spots, hormonal pigment/pregnancy mask, rosacea, any pigmentation or discolored/uneven skin tone)
Luxury Oxygen Facial
Experience a breath of fresh skin in this pampering oxygenation treatment. As powerful as it is gentle, this indulgent facial reveals fresh, healthy skin by combining concentrated enzymatic botanical to liquefy and lift dead cells immediately. This is followed with an effervescent "foam burst technology" that allows skin to capture fresh oxygen, promoting cellular renewal and maximum anti-aging. (good for any skin, great "day of" or event prep facial, has exfoliation of a peel, but with no downtime, and has the relaxation and pampering of a facial; good for dehydrated, aging, sensitive, rosacea, acne, uneven skin tone, etc.)
Firming Neck Facial
A facial that specifically targets lax skin of the neck, chest, and jawline, while also focusingon exfoliation and reduction of uneven skin tone and sun damage in these areas. This "heavy lifting" action is combined with a conditioning scalp, shoulder, and décolletage massage treatment, and is topped off with a hydrating lip plumper.