Firmer, More Toned Skin
Morpheus8 microneedling utilizes the latest Fractional Radiofrequency to tighten skin, reduce wrinkles, and improve complexion. This technology penetrates 4mm into deep skin layers to stimulate collagen and elastin production. Both these proteins are responsible for creating soft, smooth, taut, youthful skin.
Morpheus8 is used to selectively melt subcutaneous fat on the face and neck, such as the jowls and double chin. It is also used to remodel acne, traumatic, and surgical scars by stimulating collagen production.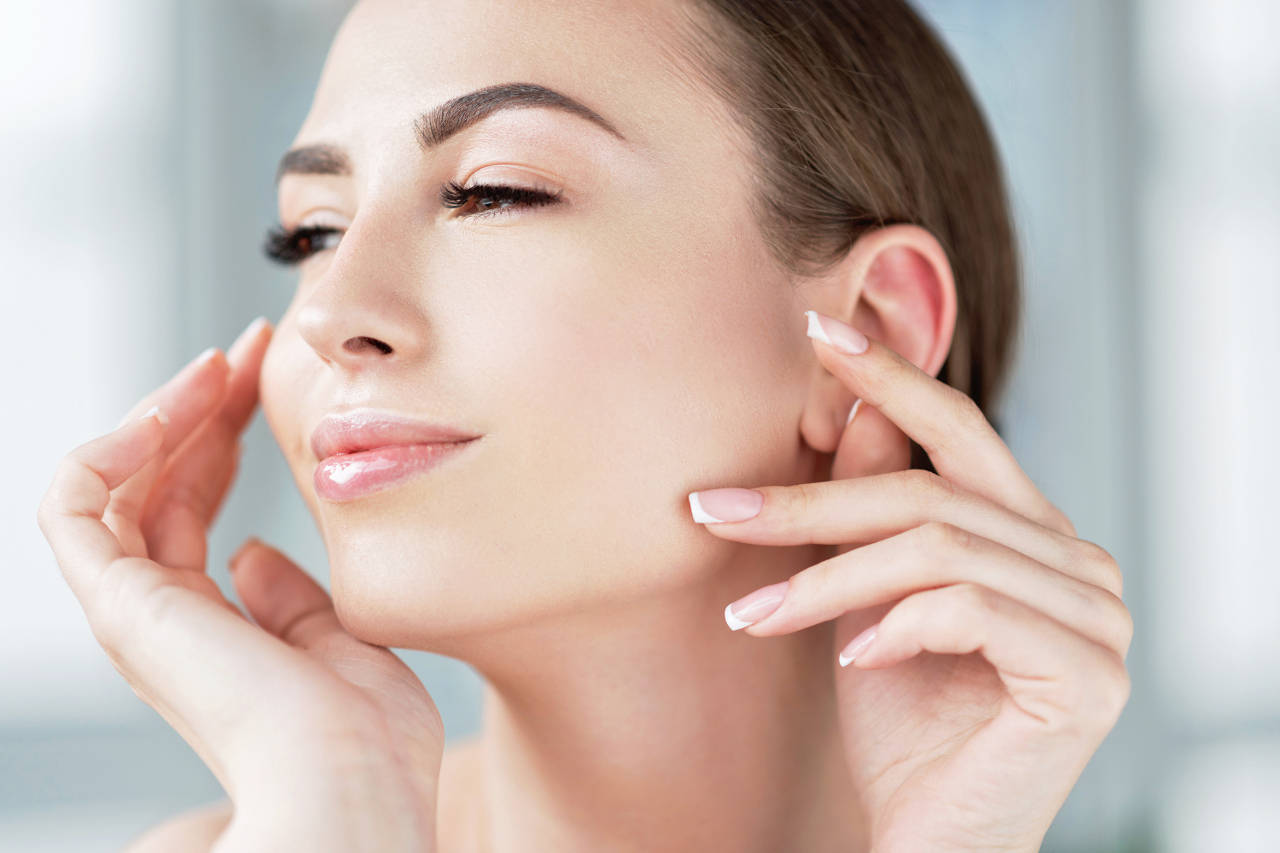 How Does Microneedling Work?
Microneedling is the practice of using a needle-tipped device to create tiny punctures in the skin. The body responds by producing more collagen to repair these wounds. As a result, the skin gradually starts to look firmer, smoother, and plumper in the weeks following treatment.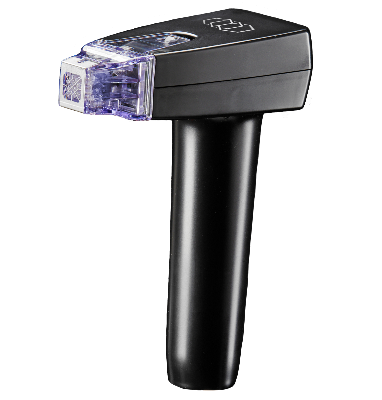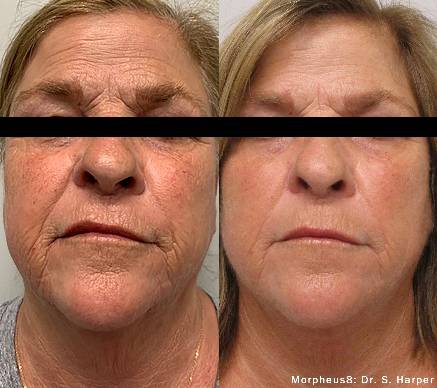 Morpheus8 Microneedling Benefits
Fine wrinkles or lines on the lower face and neck
Mild sagging of the facial skin
Mild jowls
Uneven skin texture or scarring
Acne scars 
Frequently Asked Questions
How Many Treatment Sessions Do I Need with Morpheus8?
Imami Skin & Cosmetic Center recommends at least three treatments spaced six to eight weeks apart to achieve the best results. You may see results after the first session with more visible improvements when the treatment series is finished. We may recommend maintenance treatments or additional sessions to reach your desired results.
What Areas Can be Treated?
Morpheus8 targets the face and neck. It tightens loose skin, reduces wrinkles, smoothens "smoker's lines" around the lips, diminishes scarring, tightens pores, melts unwanted fat, and improves complexion. This minimally invasive technology can be extended to the décolletage and breasts to decrease "crepey" skin, stretch marks, surgical scars, and skin damage. Morpheus8 can also melt subcutaneous fat in the jowls, double chin, and bags under the eyes.
Does it Hurt?
Morpheus8 is a well tolerated procedure. By using "laughing gas" and topical lidocaine cream, there is minimal discomfort with prompt recovery.
What Is the Downtime?
You may resume most activities immediately, though we recommend avoiding the sauna or intense workouts for 24 hours. Mild swelling, redness, small scabs, or minor bruising may be seen for up to five days. You should avoid direct sunlight and tanning booths for two weeks post-treatment.
We recommend applying Intensive Recovery Cream to hydrate skin and minimize redness, as well as applying daily sunscreen to protect your skin and preserve results. You may apply makeup two to three days after your treatment.
When Will I See Results from Morpheus8?
Your results will depend on the reason for your treatment. You may have some noticeable improvement in your skin texture and skin tightening after the first session, but your body needs time to produce more collagen and elastin for lasting results. Your face and neck will continue to improve over the subsequent two treatments and several months afterward.
Experience a More Youthful You