Medical Grade Skin Care
Select from Dr. Imami's Medical Grade line of anti-aging, hydrating and rejuvenating serums and creams.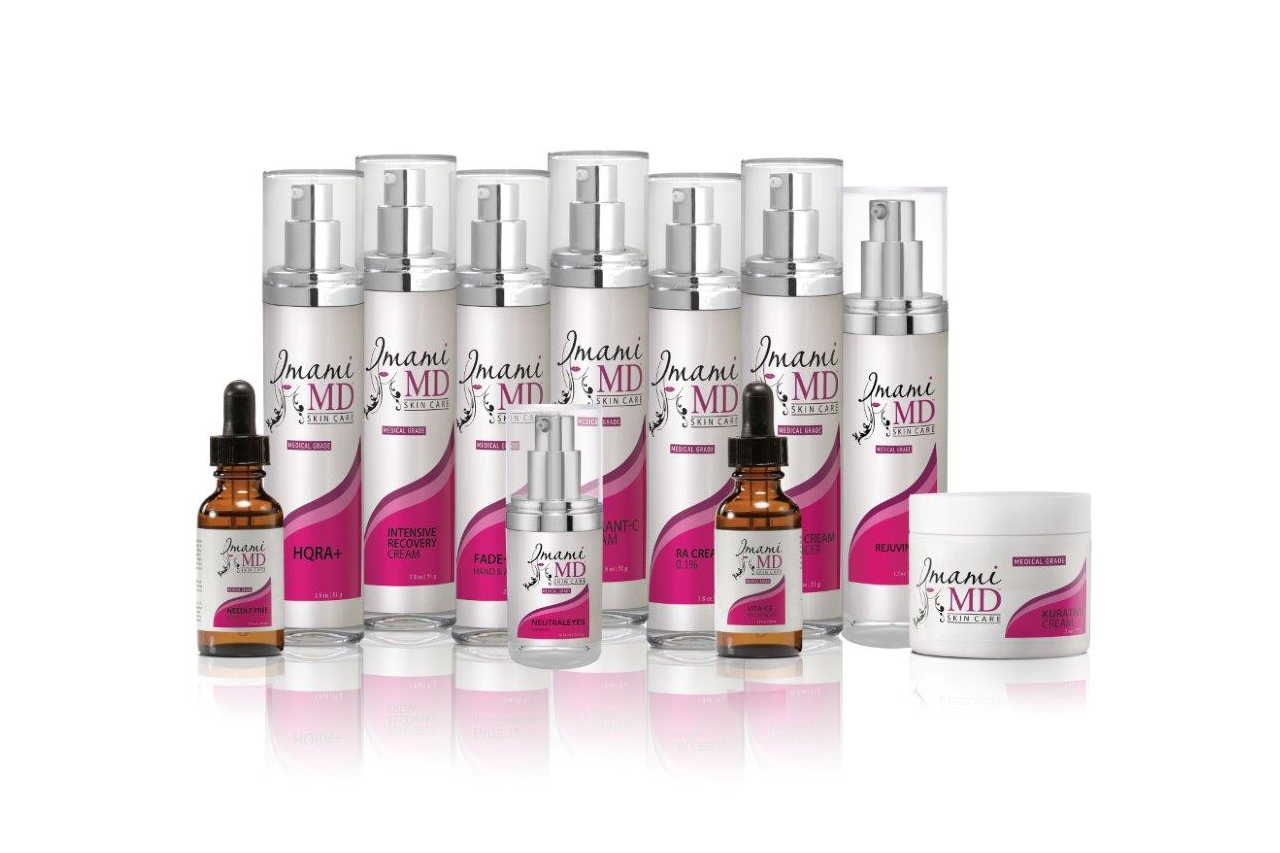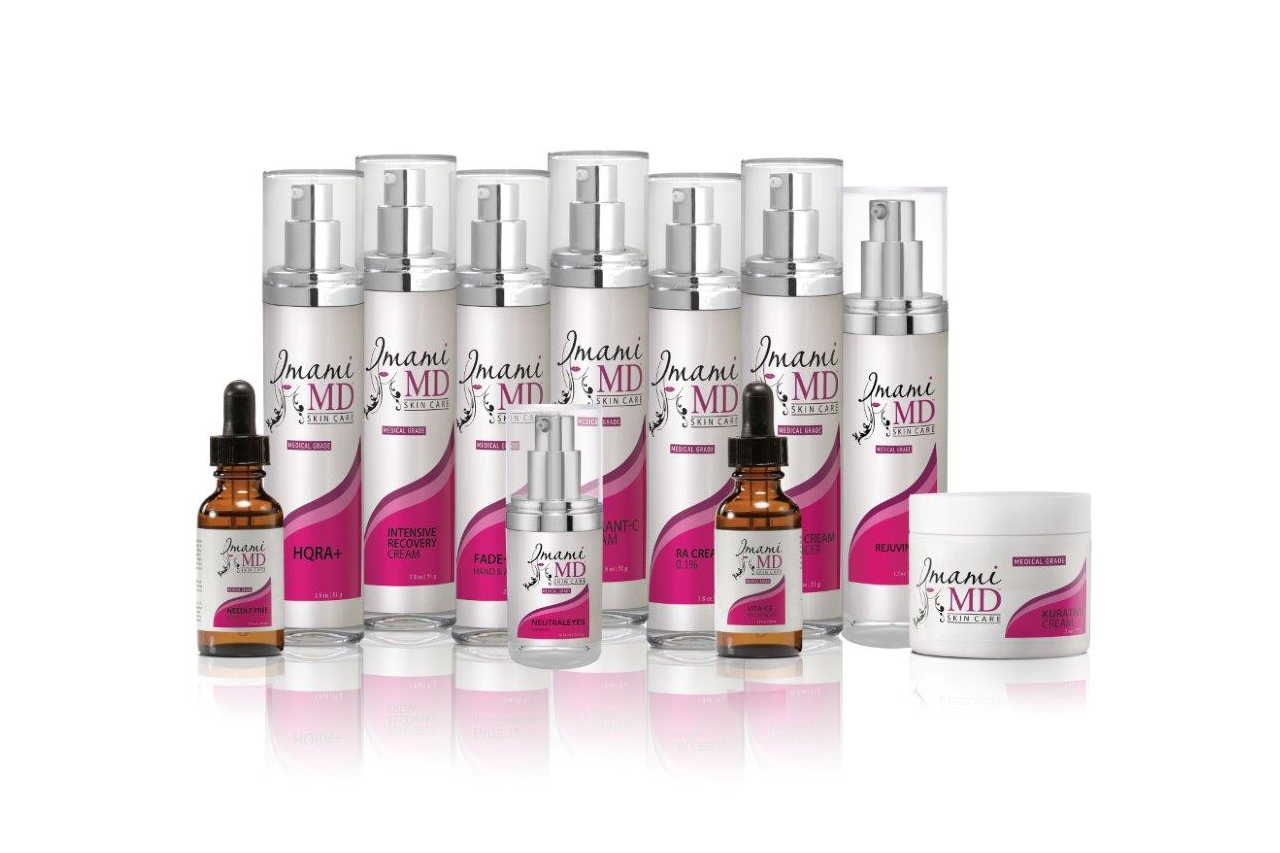 Medical Grade Skin Care
Select from Dr. Imami's Medical Grade line of anti-aging, hydrating and rejuvenating serums and creams.

Fade-12
An advanced multi-active formula designed for rapid and significant improvement in the appearance of hands and arms. Fade-12 features our new EpHQuinone™ Technology, an innovative whitening complex, combined with alpha hydroxy acids and botanical extracts to maximize penetration and stimulate cell turnover. EpHQuinone™ interrupts the melanogenesis pathway at multiple points, resulting in rapid and effective improvement in age spots and other excess pigmentation. Utilizing a Trans-Epidermal Carrier System, Fade-12 penetrates skin and stimulates cell turnover, resulting in hands which look years younger within weeks of use.

HQRA+ Cream
Advanced, skin lightening and anti-aging formula contains a gold standard combination of Tretinoin, Hydroquinone and Hydrocortisone. The #1 prescribed solution for reducing the overproduction of melanin and diminishing fine lines, wrinkles and deep creases. HQRA+ effectively treats photodamaged skin. Additionally helps hyperpigmentation brought about by hormonal changes. Ensures penetration and delivery of actives deep beneath the layers of the skin through a unique Trans-Epidermal Carrier. Increases collagen production by 80% leading to firmer, more supple skin. Regular use results in dramatically transformed skin that is brighter, smoother, luminous and youthful.

Intensive Recovery Cream
Specially formulated with cactus and yeast extracts with special low molecular weight peptides to significantly reduce irritation caused by AHA's and Retinoids. This formula works by down regulating the most important signaling molecule enzymes in inflammation including: COX2, IL-1α and IL8. This down regulation soothes the skin, removes irritation and reduces redness.
Intensive Recovery Cream is further enhanced with a concentrated coconut extract rich in Medium Chain Triglycerides (MCTs) to restore skin barrier function which helps the skin maintain its natural structure. Maintaining this structure decreases water loss and increases natural moisturizing factors, which hydrates and protects the skin and significantly aids the skin in recovering after exposure to stress.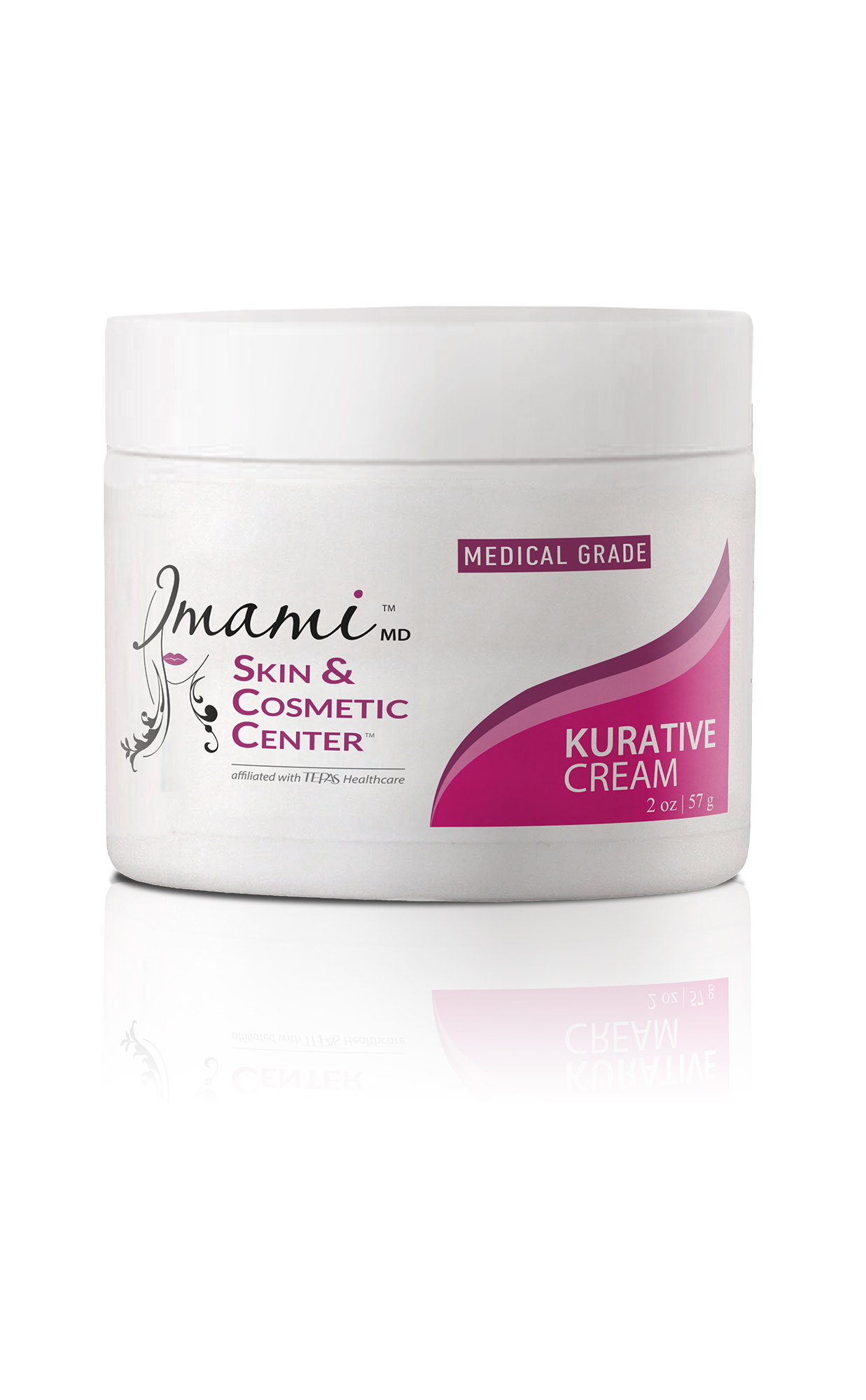 Kurative Cream
Fortified with Vitamin K 4.5%, Sunflower Oil and Sweet Almond Oil, this concentrated, restorative treatment helps reduce under eye dark circles and puffiness while also clearing bruising, spider veins and broken capillaries. Soothing, hydrating properties help skin retain its natural moisture. Helps reduce the appearance of fine lines and wrinkles, while calming emollients relieve redness and irritation often associated with rosacea. Formulated as a treatment regimen for fragile skin before or after in-office or surgical procedures.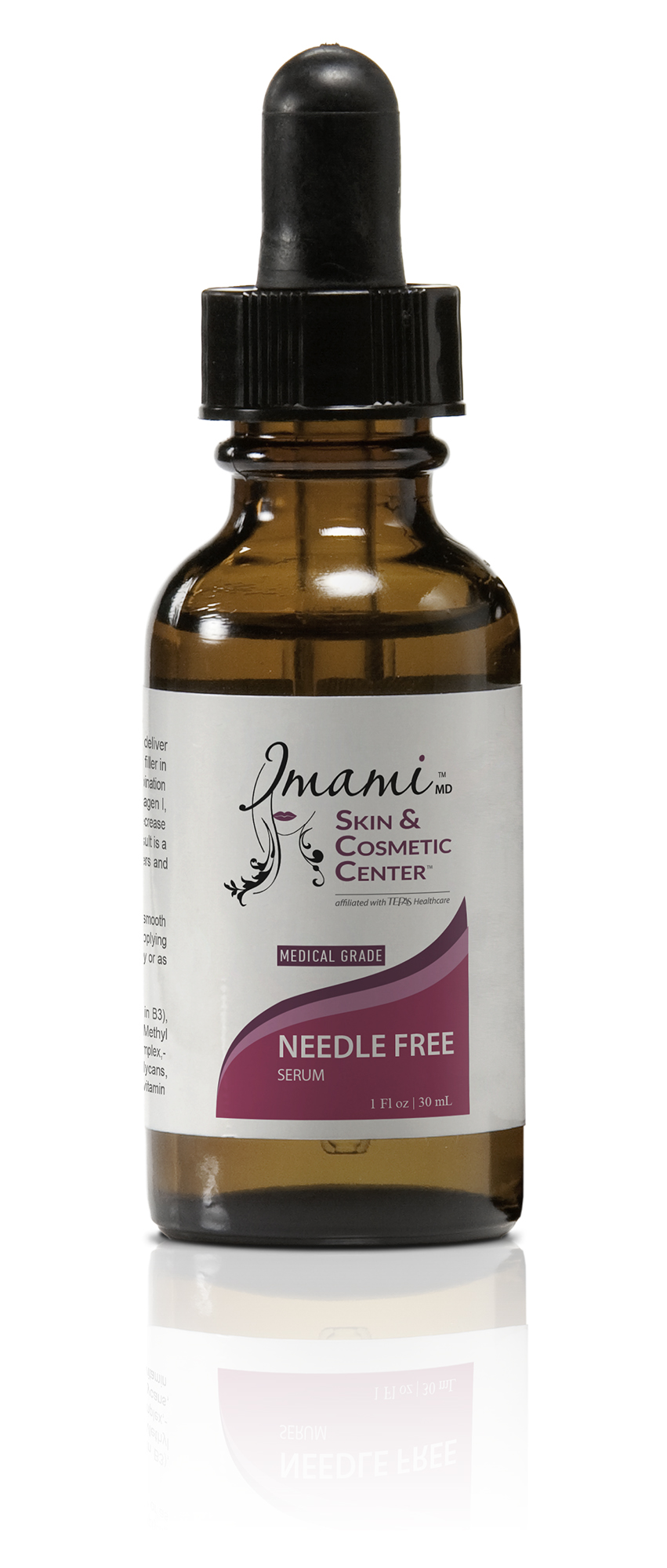 Needle Free Serum
Employing multiple revolutionary active ingredients, Needle Free Serum is clinically proven to deliver equivalent results to one injection of collagen filler in just two weeks of regular use.
The combination of copper, proline, lysine, hyaluronic acid, and niacinimide triggers the production of energy in the mitochondria of the senescent fibroblast, safely reactivating collagen I, collagen III, and elastin production. Known as the "youth collagen," collagen III presence naturally decreases starting at age 8 or 9, and is virtually impossible to reactivate. Golden Bamboo Extract and Pea Extract deliver an 85% increase in hyaluronic acid synthesis during an in vitro test, plus a decrease in skin laxity of 50% after four weeks. The result is a painless, topical alternative to injectible fillers and toxins.
In addition to building collagen, Needle Free is fortified with glycosaminoglycans which preserve and protect the structure of the ECM complex from physical forces like pollution, UV rays and aging; leading to an improvement in the skin's barrier function and a reduction in the appearance of rosacea over a 12 week period.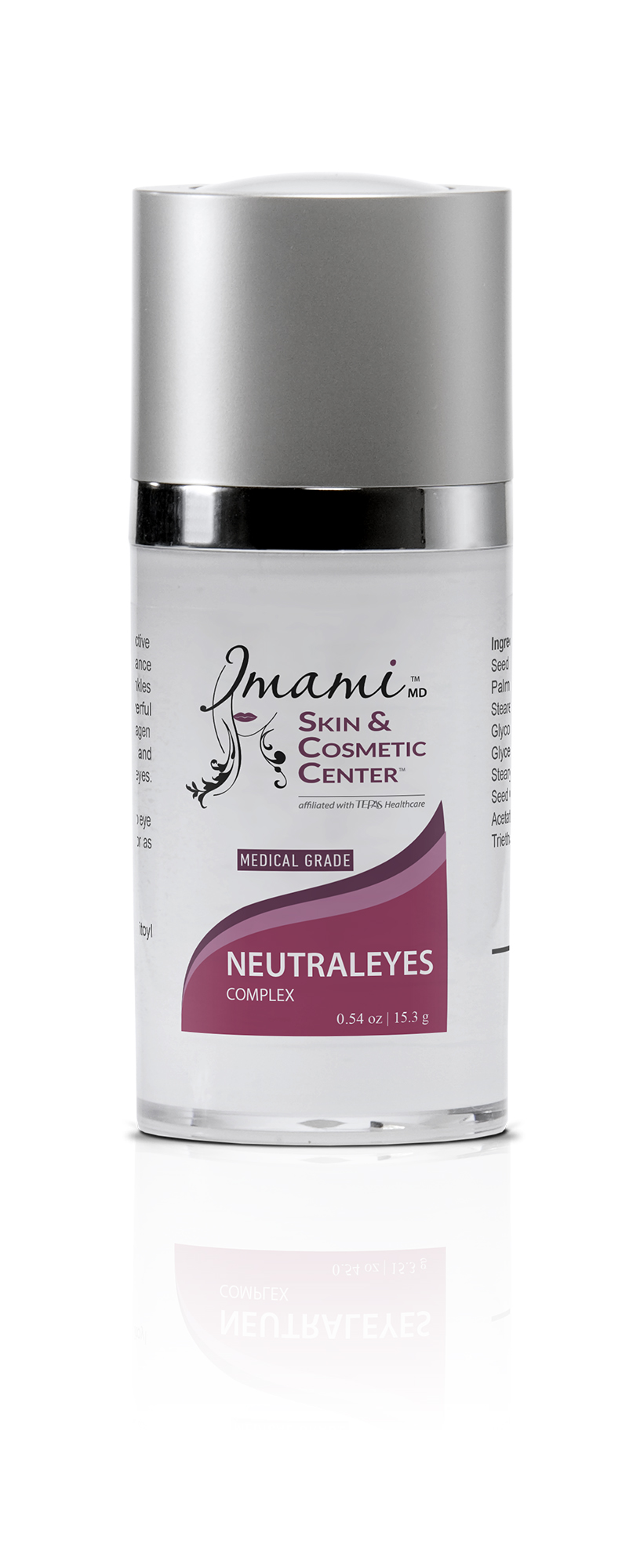 Neutral Eyes Eye Complex
NeutralEyes® Eye Complex is a clinically proven combination of 5-in-1 active ingredients, with 6 main benefits to reduce the appearance of dark circles, puffiness and wrinkles around the eye area. On the cellular level, peptides and vitamins promote collagen growth, increase the strength and flexibility of fragile capillaries, and stimulate circulation around the eyes. On the surface, NeutralEyes® Eye Complex contains light diffusing minerals that provide an immediate relief from dark circles, puffiness and wrinkles. Additionally has an anti-inflammatory effect and reinforces firmness and tone, resulting in brighter, rejuvenated, fresher looking eyes.

RA Cream 0.1%
Powerful, custom compounded Tretinoin treatment is a clinically proven topical solution to repair photodamaged skin, combat and reduce the appearance of fine lines and wrinkles, hyperpigmentation, skin discoloration and the formation of acne. Stimulates collagen production for a healthier more youthful and even skin tone. Powerful actives penetrate deep within the cellular level to repair the damaged dermal matrix and treat and prevent the formation of acne. It is considered a gold standard anti-aging treatment and is available in three strengths including: Retinoic Acid 0.025%, 0.05%, 0.1%.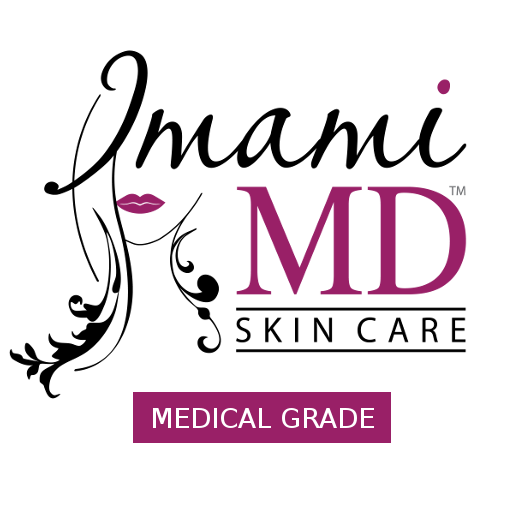 Radiant-C Cream
Powerful anti-aging treatment contains a potent blend of 5 types of self-stabilized, bioavailable Vitamin C 10% in a rich cream base to nourish, hydrate and protect skin as it fights and reverses the signs of aging. This potent formula delivers Vitamin C four times more efficiently than Ascorbic Acid formulas, for more efficacious treatment results. Clinical testing of efficacy has shown an 80% reduction in melanin synthesis, as skin appeared dramatically brighter. Collagen synthesis is increased by 100%, leaving skin more firm and taut. Additionally, free radical formation decreased by 98%, resulting in UV protected skin. Vitamin C enriched natural fruit extracts help to soothe and diminish redness and inflammation. Skin is left with a natural healthy glow.

Rejuvineck
Specifically formulated with the neck and décolleté in mind, Rejuvineck is an advanced, hydrating emulsion working to defy time and gravity to restructure, as well as tighten and firm the neck's delicate skin. This innovative product effectively brightens pigmentation related conditions, while minimizing fine lines and wrinkles. The numerous peptide complexes, that makeup the Rejuvineck revitalize the skin by strengthening the building blocks responsible for keeping this skin intact. Peptides, found within the Rejuvineck, work efficaciously to stimulate elastin and collagen, improving fine lines and wrinkles, laxity and texture of the skin. Other specialized peptides in this product effectively function as a firming agent to fight against skin sagging, improving resistance to gravity. In addition, a multitude of antioxidants, ranging from Vitamin E and other botanical extracts, protect against free radials and sun damage. Rejuvineck works to increase the moisture levels, resulting in smooth, hydrated skin.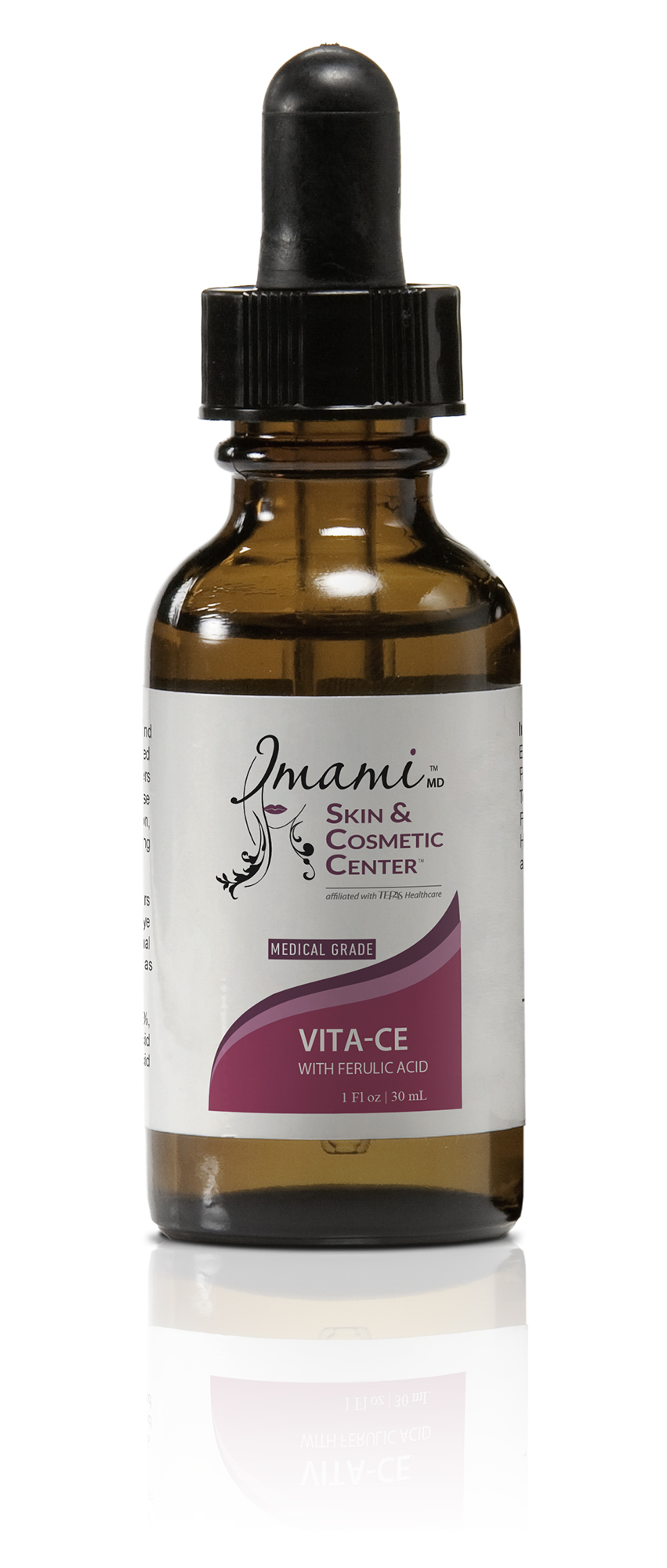 Vita-CE with ferulic acid
Highly potent blend of L-Ascorbic Acid 15%, Tocopherol 1%, Ferulic Acid 0.5% and a breakthrough Octapeptide, intensified with a dual Trans-Epidermal Carrier dramatically delivers unparalleled results to reverse signs of aging by; increasing collagen production, providing superior anti-oxidant protection, correcting hyperpigmentation and reducing the appearance of fine lines and wrinkles. Clinically proven formula features Ferulic Acid to enhance photo-protection of the skin against UV damage by 8 times and reduce sunburned cells by 96%. Stabilized from multiple pathways, the formula gives unequalled anti-aging benefits with high concentrations of key antioxidants to rejuvenate the skin, fight free radicals and provide maximum protection against environmental and UV induced skin damage.