Medical Grade Skin Care
You can have the benefits of professional skin care in your own home! Select from Dr. Imami's Medical Grade line of anti-aging, hydrating, and rejuvenating serums and creams.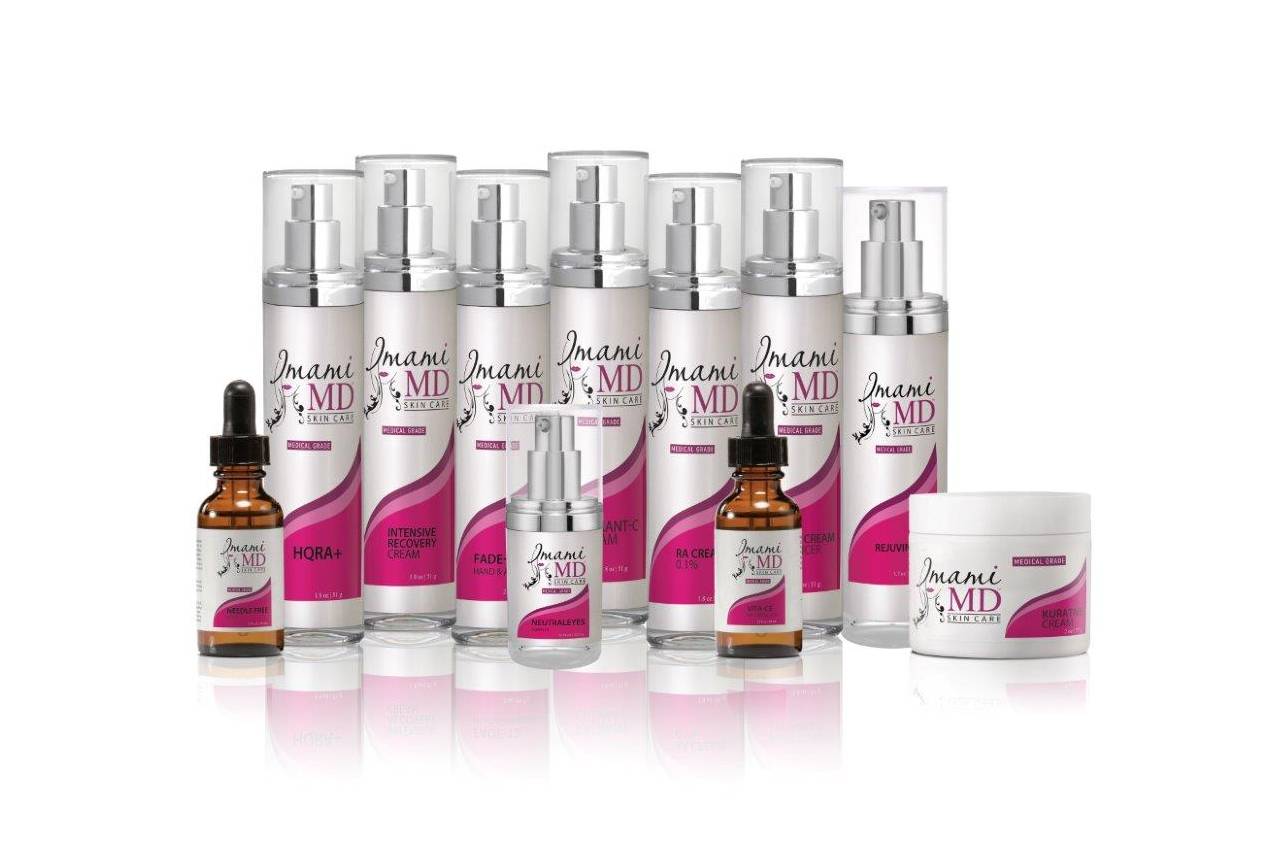 Sheer Defense Tinted SPF 46
A universally tinted, light weight and oil-free SPF 46, ideal for oily and acne-prone skin, contains an innovative blend of skin soothing and restoring properties. Formulated with 12% Zinc Oxide, Sheer Defense Tinted SPF 46 provides the skin with physical broad-spectrum coverage from UVA, aging rays, and UVB, burning rays. Vitamin E provides powerful antioxidant protection against free radicals and sun damage, which leads to premature aging of the skin. Sheer Defense Tinted SPF 46 also features Niacinamide, helping reduce redness and irritation found within the skin. The ground-breaking ingredient, Knotweed Extract, rich in flavonoids, fights Infrared Radiation, reducing the appearance of fine lines and wrinkles caused for infra-aging. Hyaluronic Acid works to replenish moisture within the skin, keeping it hydrated without an oily feel. The universal tint of the Sheer Defense Tinted SPF 46 provides a smooth and even complexion, effectively masking imperfections, for beautifully radiant skin.

Hydro Essence SPF 40
Combining the power of an anti-aging moisturizer with a broad-spectrum sunscreen, Hydro Essence SPF 40 is ideal for daily use to incorporate into any anti-aging regimen. This product combines moisturizing agents, antioxidants and Hyaluronic Acid to boost the skin's moisture retention and prevent fine lines and wrinkles. In addition, Hydro Essence SPF 40 protects the skin against UVA-aging rays and UVB-burning rays. This sunscreen and moisturizer combination is formulated as a gentle product to accommodate sensitive skin and post-procedure recovery.

Intensive Recovery Cream
Specially formulated with cactus and yeast extracts with special low molecular weight peptides to significantly reduce irritation caused by AHA's and Retinoids. This formula works by down regulating the most important signaling molecule enzymes in inflammation including: COX2, IL-1α and IL8. This down regulation soothes the skin, removes irritation and reduces redness.
Intensive Recovery Cream is further enhanced with a concentrated coconut extract rich in Medium Chain Triglycerides (MCTs) to restore skin barrier function which helps the skin maintain its natural structure. Maintaining this structure decreases water loss and increases natural moisturizing factors, which hydrates and protects the skin and significantly aids the skin in recovering after exposure to stress.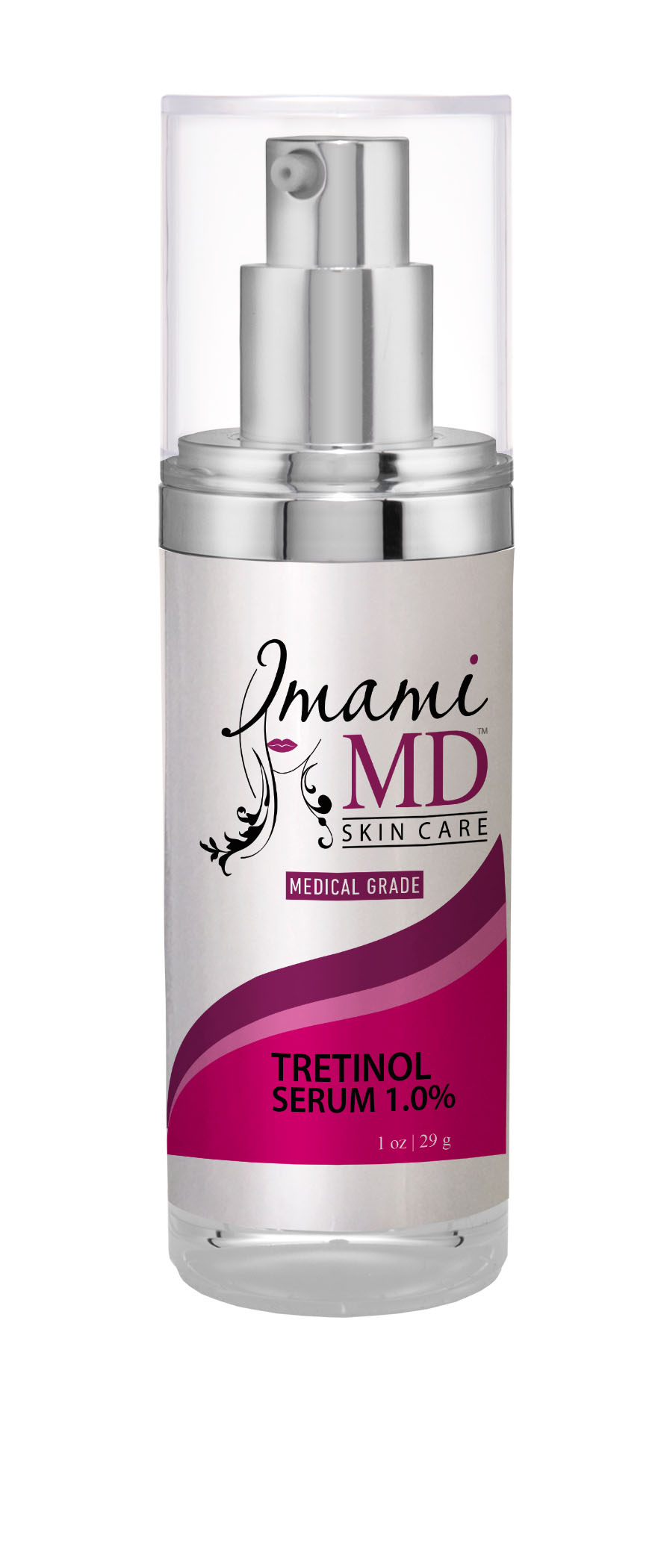 Tretinol® Serum 1.0%
Patented Retinoid Complex (Tretinol®) including Vitamins C and E encapsulated with a proprietary Trans-Epidermal Carrier to maximize the effectiveness of Retinol's anti-aging benefits dramatically reduces the appearance of fine lines, wrinkles and deep creases as well as brightens the skin. Exclusive formula works to stimulate cellular regeneration and collagen and elastin production, improving skin grain and tone. Continued use helps sustain the reduction of fine lines and wrinkles and helps to normalize the physiology of the skin.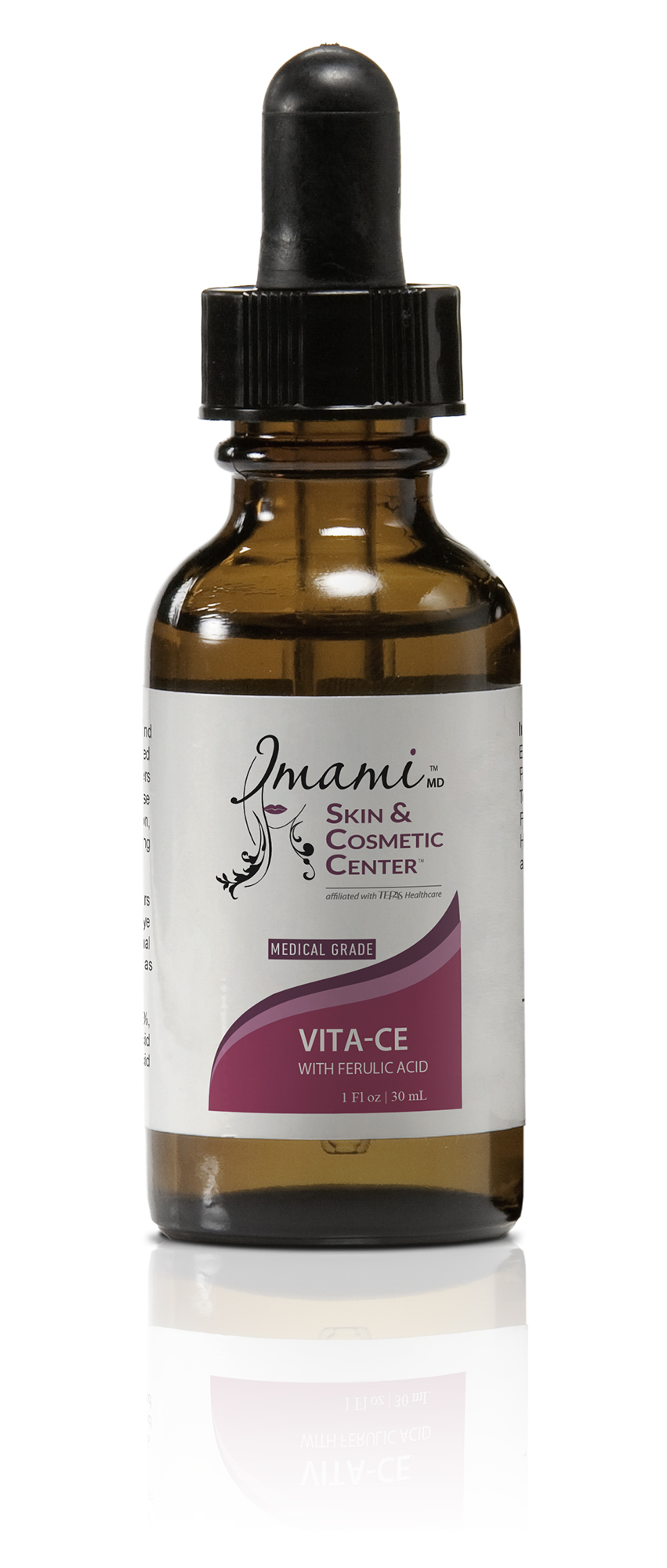 Vita-CE with ferulic acid
Highly potent blend of L-Ascorbic Acid 15%, Tocopherol 1%, Ferulic Acid 0.5% and a breakthrough Octapeptide, intensified with a dual Trans-Epidermal Carrier dramatically delivers unparalleled results to reverse signs of aging by; increasing collagen production, providing superior anti-oxidant protection, correcting hyperpigmentation and reducing the appearance of fine lines and wrinkles. Clinically proven formula features Ferulic Acid to enhance photo-protection of the skin against UV damage by 8 times and reduce sunburned cells by 96%. Stabilized from multiple pathways, the formula gives unequalled anti-aging benefits with high concentrations of key antioxidants to rejuvenate the skin, fight free radicals and provide maximum protection against environmental and UV induced skin damage.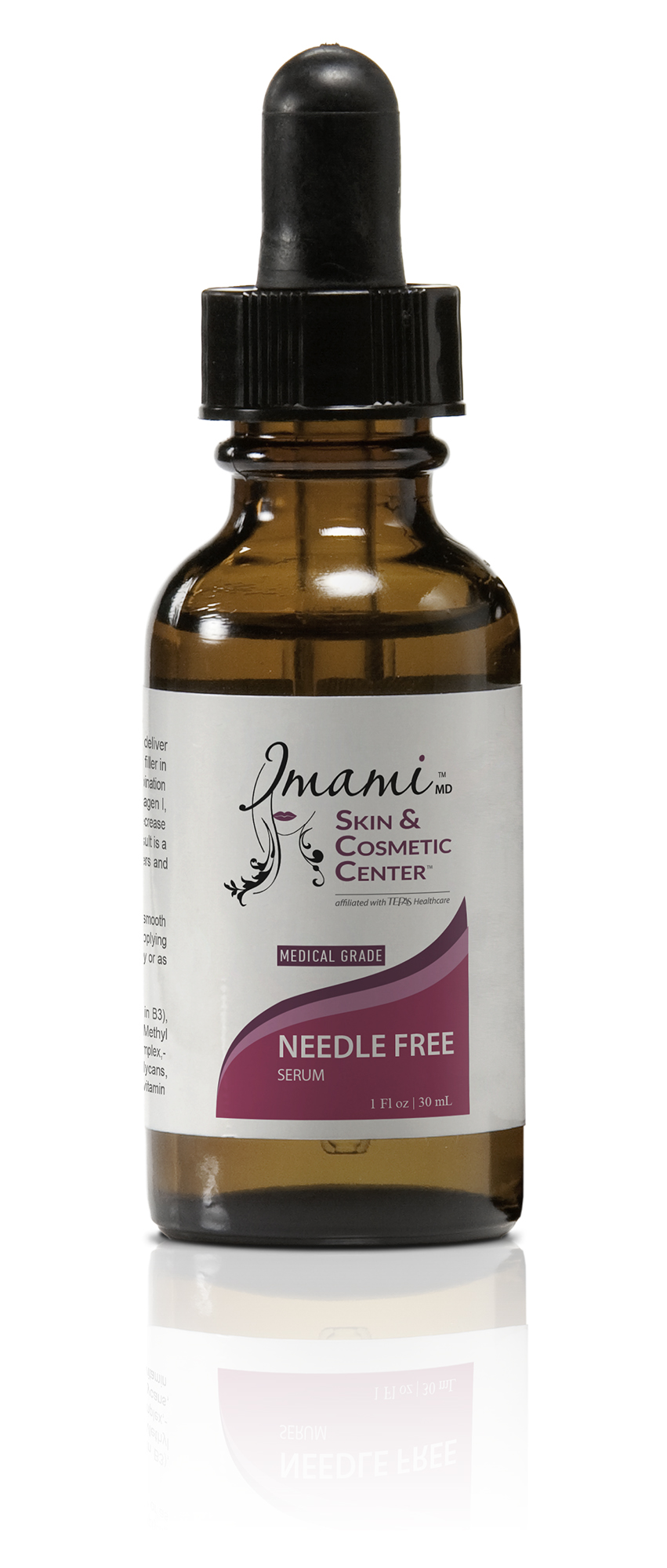 Needle Free Serum
Employing multiple revolutionary active ingredients, Needle Free Serum is clinically proven to deliver equivalent results to one injection of collagen filler in just two weeks of regular use.
The combination of copper, proline, lysine, hyaluronic acid, and niacinimide triggers the production of energy in the mitochondria of the senescent fibroblast, safely reactivating collagen I, collagen III, and elastin production. Known as the "youth collagen," collagen III presence naturally decreases starting at age 8 or 9, and is virtually impossible to reactivate. Golden Bamboo Extract and Pea Extract deliver an 85% increase in hyaluronic acid synthesis during an in vitro test, plus a decrease in skin laxity of 50% after four weeks. The result is a painless, topical alternative to injectible fillers and toxins.
In addition to building collagen, Needle Free is fortified with glycosaminoglycans which preserve and protect the structure of the ECM complex from physical forces like pollution, UV rays and aging; leading to an improvement in the skin's barrier function and a reduction in the appearance of rosacea over a 12 week period.