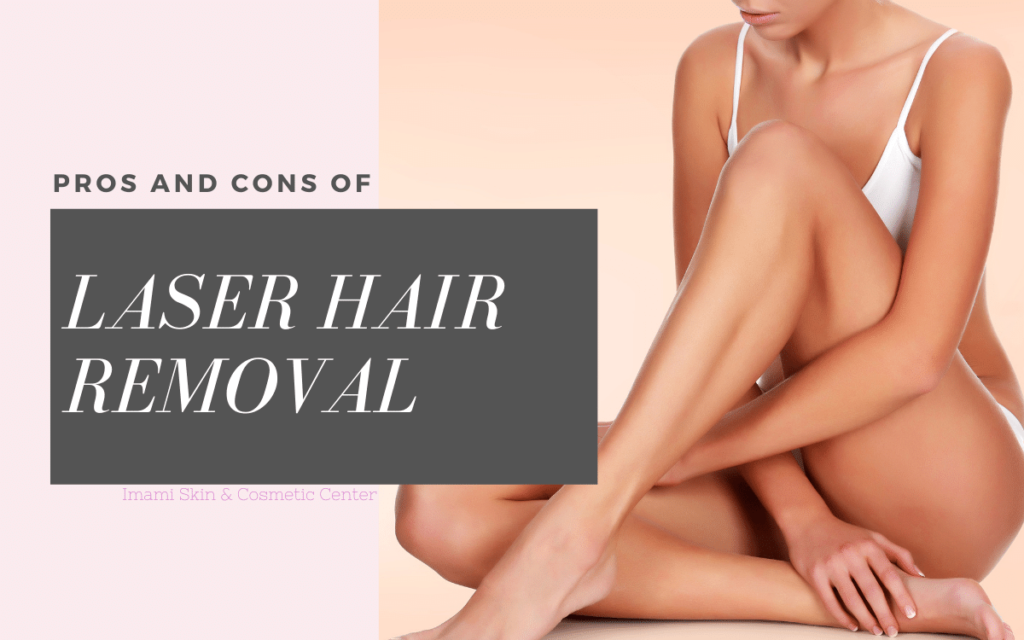 Let's talk pros and cons of laser hair removal. When it comes to removing unwanted body hair, the truth is, you've got options. From old-fashioned shaving to tweezing and waxing to threading and everything in-between.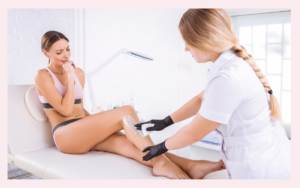 Laser hair removal is a much more permanent hair removal option that damages the hair follicle to minimize hair growth. After only a few sessions you can toss that old razor in the trash or cancel that standing waxing appointment you have set, for good. 
So let's dive into the pros and cons of laser hair removal so you can make the best decision for yourself based on the facts. 
Pros 
Works anywhere. There is no limit (except around the eyes) to the places you can get laser hair removal performed: arms, legs, face, bikini area, back, ears, or anywhere else you have unwanted hair.  
Long-lasting effects. The effects of lasering can be permanent! No more disappointing hair coming back after the pain of waxing, and no more regular shaving. 
It's painless. No anesthetic is needed, and here at Imami Skin and Cosmetic Center our Cutera CoolGlide laser system actually cools and soothes the skin as the treatment is performed. Anesthetic can be given if desired, particularly for sensitive areas. 
It's fast. The laser targets multiple hair follicles at once, so large areas of the body can be treated in an hour. For full hair removal, only a few sessions are needed. Meanwhile, electrolysis can take years of regular sessions to complete. 
Goodbye ingrown hairs. Those annoying Ingrown hairs that aggravate your skin and cause hyperpigmentation will be a thing of the past.
Cons 
Got ink? Unfortunately, tattooed skin can't be treated. Since laser hair removal is attracted to pigment deep within your hair follicle, the laser can't distinguish between pigment of the hair follicle or pigment in the ink. Lasering over a tattoo can cause the pigment of the tattoo to scatter and in some cases can reduce the color of the tattoo.  
Possible irritation. Some lasers can cause skin irritation, which subsides within a few hours. The CoolGlide does the opposite; the cool handpiece increases patient comfort and minimizes the adverse skin reaction commonly seen with other lasers. 
Attend every session. Consistency is key to getting the best results. Once you start laser hair removal, it's important to have the rest of your sessions mapped out. Mapping out your sessions will ensure your catching the hair at the right part of its growth cycle.  
Skip the gym afterward. It's advised that you skip the gym for 24 hours after your treatment as the heat from the laser stays in your skin for that time. If you do hit the gym, you run the risk of creating a lovely warm environment for bacteria to multiply. Yuck.  
Touchups. Most people have 90 percent permanent hair reduction in their hair growth but things like fluctuating hormones can make hair grow back. Everyone is different, and you may need a touch-up session once or twice a year.  
Although laser hair removal has its downfalls, overall it's a very beneficial procedure and more times than not, the pros heavily outweigh the cons for most people.  
If you don't look forward to shaving several times a week or growing your hair out long enough to get your next wax, laser hair removal is an excellent alternative.  
We offer free consultations, so come in and talk to a laser hair removal specialist today. (321) 312-4198 
Schedule your appointment now!
Or click below and continue to our next blog to keep reading