In addition to being the medical director of Imami Skin & Cosmetic Center, Dr. Imami is proud to announce that he is also the medical director of Slimr, a national medical weight loss program.
Many of Dr. Imami's patients have expressed difficulties achieving their ideal weight and seek cosmetic procedures to help enhance their shape. Therefore, he is delighted to introduce Slimr, as an additional option for patients who want to look and feel their best.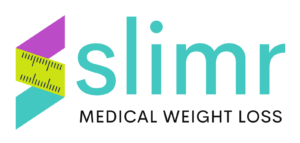 Slimr specializes in medical weight loss, helping adults reach and maintain a healthy weight. Under Dr. Imami's direction, Board-certified physicians, nurse practitioners, physician assistants, dieticians, success coaches, and relationship managers will work together to improve your health through this safe and convenient medical weight loss management program. Slimr patients benefit from personalized care, telehealth appointments, direct shipment of medication to your home, and nutritional advice. Slimr weight loss program utilizes semaglutide (Wegovy™) and tirzepatide (Mounjaro™) as appetite suppressants.
Slimr, like Imami Skin & Cosmetic Center, shares an emphasis on safety, outcomes, and of course, making a positive difference in the lives of its patients.
Imami Skin & Cosmetic Center's commitment to bringing the latest treatments and technologies to their patients makes Slimr a great complement for those looking to change their silhouette.
If you are interested in learning more about Slimr or requesting an appointment, kindly click the button below.